Tips For Senior Photography
Here are a few thoughts for you concerning your senior photography session.
The most important thing for you to consider is the "feeling" you would like in your finished portrait. Would you like something formal, casual, creative or some of each? Any of these can make a very nice portrait. Most seniors prefer to wear a couple traditional outfits as well as a few outfits that are the styles of today or what you wear everyday.
Unless you want to feature special clothing or a uniform (in that case, do not worry about color), you will want to think about the color of you clothing. Normally you want your face to be the most important thing in the photograph. To do this, keep your clothing color and styles in key with the background.
MEDIUM TO DARK BACKGROUNDS: Wear clothing in the medium to medium dark shades of plain colors such as blue, burgundy, gray, navy, forest green, brown, or black. Any of these work best for your classic portrait with formal or casual clothing styles. A long sleeved black top or complete outfit is always a strong recommendation for classic and bold portraits.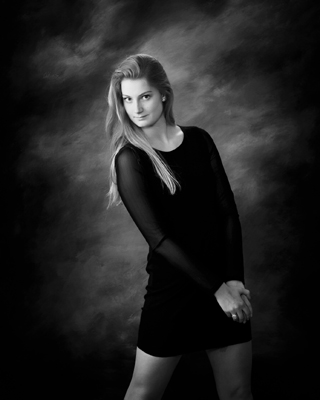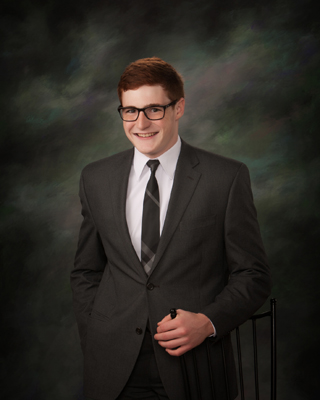 WHITE OR IVORY BACKGROUNDS: Wear clothing in the white, ivory, or light pastels. Soft focus photography is wonderful for the high-key choices.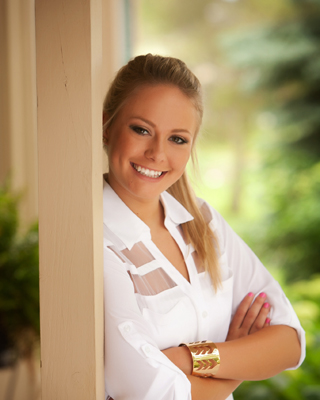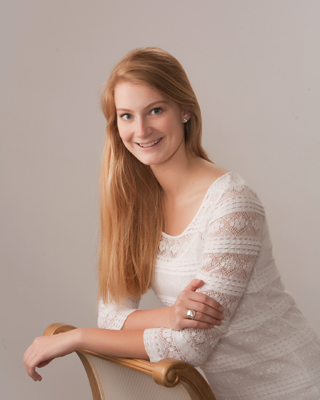 CHOICES THAT DO NOT PHOTOGRAPH WELL: Clothes with stripes, contrast (for example, areas of light and dark), bold patterns, and designs will not allow the photograph to feature the individual, but draw the attention to the clothes. Bright colors like yellow, orange, and red are also distracting.
Feel free to bring an armful of clothing including shoes, jewelry and hair accessories with you and we will help you choose the best ones. Be assured, we are not dictators so the final choice is up to you.
One of the many things that will add to your finished portrait is our skill with retouching so do not worry about skin blemishes or eye bags. We can do almost anything to make your portraits better so feel free to ask if you have any concerns about how you may look.
If you use makeup, wear what you normally do. Avoid trying a new or extreme hairdo just for your portrait. If you wear glasses, you may want to borrow frames without lenses from your eye doctor.
We love to work with any activities or hobbies so please bring them. It does not matter if it is common or extremely unique!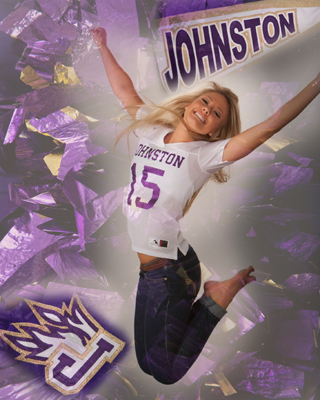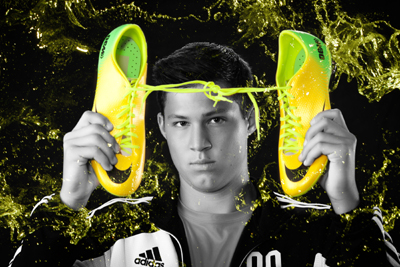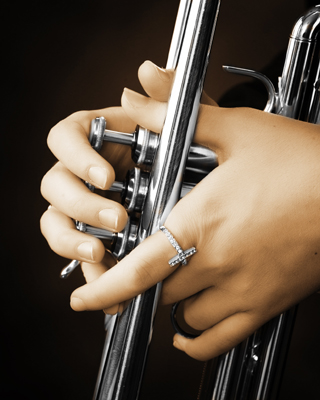 If you have questions or would like to stop by to look at samples, just call 987 1055. Above all, we want you to be relaxed, comfortable and to enjoy your session while we capture the best lighting, posing, personality and expressions. You will be glad you chose Thomas & Bruce Photography.

Top Ten Thomas & Bruce Myths Senior Clothing Information
Senior Image Galleries By Year
Class of 2016 Class of 2015 Class of 2014 Class of 2013 Home